Administration

---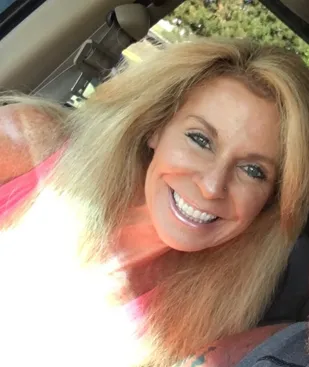 Karen Larkin Packwood
MA NCC LMHC CCTP CDPT

Is a Christian Counselor. She lives and works in the Spokane Valley, WA. She works with individuals, couples & families in both private and Telemental (Video/Internet Counseling); helping individuals and families overcome and cope with grief/loss due to death, job loss or divorce. She works with individuals in processing through anxiety, depression, trauma, sexual abuse, eating and learning disorders, self harming behaviors, anger management, OCD, oppositional defiant behaviors and ADD/ADHD.
She specializes in helping individuals, couples and families to create healthy, functional relationships and lives through a variety of therapies, while understanding that a more holistic approach to wellness emotionally, physically and spiritually are necessary for healing. When it is difficult to leave your home due to health, weather or other reason; Karen can conduct the therapy thru Telemental Health/Internet or Phone Counseling services.


Therapists

---
Deborah Baker
MA, LMHC, HHP
Feeling like you try to do all the "right" things but can't seem to get where you want to be in life? Are you tired of doing the same things over and over and getting nowhere? Do you feel stressed, frustrated, defeated, hurt, scared, and are not sure what to do next? Perhaps you struggle with parenting a difficult child and are tired. You are courageous and wise to take the first step to freedom and consider counseling! Sometimes, hope and a little guidance in a safe, judgement free atmosphere is all you need to get back on your desired path and I would be honored to help you on this journey!
I am a Christian counselor but am also comfortable with secular counseling. I have a variety of experience including treatment centers, church, private and "in-home" counseling. I also am a Holistic Health Practitioner and martial artist who recognizes the interconnection of the mind, body, and spirit when dealing with life circumstances helping you to achieve your highest level of wellness and balance. I will meet you wherever are in the healing and change process, striving to help develop awareness within these areas, build on natural strengths while giving you tools and skills to move ahead and combat whatever life throws at you.
I have a great deal of experience with infants, toddlers, children, and teens as well as adults. It is so wonderful when changes can be made before life's speed bumps become lifelong road blocks.
I utilize several treatment modalities such as Cognitive behavioral therapy, family systems, attachment, play therapy, expressive arts, positive psychology, solution focused brief therapy, coaching, and motivational interviewing and include holistic protocols in the process which may include nutritional therapy and lifestyle changes. Take the first step toward healing today by making an appointment and I will come along side to guide you
---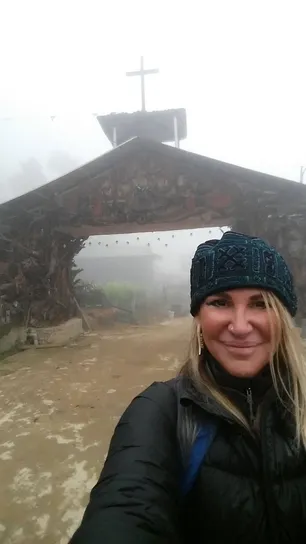 Pamela Gallagher
LMHCA
Pamela Gallagher is a graduate of Northwest University in Kirkland, WA. where she obtained her BA in Psychology/Pastoral care and Counseling and an MA in Counseling Psychology. She is a Licensed Mental Health Counselor Associate (LMHCA) who has been practicing since 2017 in an eclectic capacity. Her studies had a specific concentration on trauma where she holds the highest level of certification in Lifespan Integration Therapy (LI) which includes, Lifespan Integration Therapy with children, adolescents, adults, and couples. She has work(ed) with women and children in long term recovery at Union Gospel Mission, in house, dealing with Complex trauma and Post Traumatic Stress Disorder (PTSD) across the lifetime, and generations. She has come alongside individuals in their own healing journey where they are experiencing current issues due to earlier experiences such as, domestic violence (DV), adoption issues, trauma in the womb/birth process, early childhood anxiety, and toxic stress. She has worked side by side with occupational therapist (Ellie Olson), at Fall City Children's Therapy where she received referrals when there was need for trauma clearing so the results (goals) from the comprehensive occupational therapy evaluation could be met, without the complications of trauma stored in the body. Pamela has worked extensively with addiction in individuals and couples dealing with sexual brokenness, addressing underlying issues using modalities such as, but not limited to, Lifespan Integration Therapy, understanding Family Dynamics, Anxiety, and Attachment Therapy. She has taught and trained large groups such as, but not limited to Royal Family Kids where she has been able to impart learned knowledge to counselors who are seeking to transform communities by interrupting cycles of neglect, abuse, and abandonment of children in the foster care system. She has served the International community of cross-cultural exchange students through Agape Hosting International where she taught foreign exchange student trauma informed care and the effects of early childhood toxic stress.
---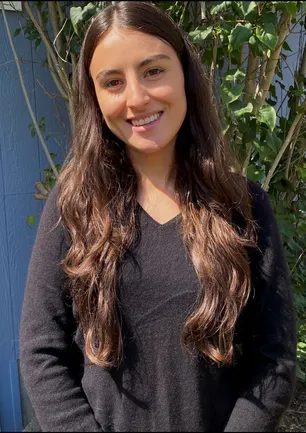 Cindy Sahagun
LMHCA, NCC
Cindy is a Licensed Mental Health Counselor Associate (LMHCA) and a Nationally Certified Counselor (NCC). She graduated with a Master of Science in Clinical Mental Health Counseling in 2021 and obtained her Bachelor of Science in Psychology in 2018 from Western Washington University
Cindy is passionate about multicultural sensitivity and inclusivity by emphasizing the importance of whole-person wellness and understanding the entirety of the individual. Humans are complex beings with emotional, physical, spiritual, and cultural needs with unique experiences. She finds it important to incorporate a holistic understanding and collaborative approach to treatment to foster whole-person wellness. Cindy is committed to holding a safe space for individuals to be their true authentic selves and fosters unconditional positive regard in the therapeutic relationship.

Cindy uses an eclectic theoretical orientation to personalize and adapt treatment to meet her client's needs. She has experience in a variety of therapeutic modalities such as cognitive behavioral therapy, acceptance and commitment therapy, mindfulness, and existential therapy. Although, she uses person-centered and trauma-focused at the core of her work.
---
Elsa Willis

I am a Licensed Professional Counselor (LPC) in the State of Idaho, and a Nationally Certified Counselor (NNC). I graduated from San Martin University with a B.A. in Psychology in Peru. I have a Master of Science in Mental Health Counseling from Walden University. I am EMDR trained and a Certified Clinical Trauma Specialist (CCTSI). I also trained in art therapy and play therapy. I am bilingual English and Spanish.
I have experience working with children, teens, and individuals with relationship issues, trauma, life transitions, anxiety disorders, and depression.

It takes much courage and strength to seek counseling. I believe that the path to healing and wellness is an empowering process of growth. I believe that "God will give us strength for every battle, wisdom for every decision, and peace that surpasses understanding." My goal is to assist clients on their personal journey of self-discovery by treating each person as a unique individual. I am passionate about supporting my clients by providing a service that is professional, confidential, empathic, non-judgmental, and safe. I use an integrative approach that is infused with mindfulness practices.
---
Benjamin (Ben) Rucker, MA, LMHCA, NCC
Greetings! You have a lot of courage to begin your search for the right counselor. This shows a great strength toward personal growth. I have experience working with children, adolescents, teens, and adults who were overcoming grief, trauma (PTSD), depression (lack of motivation), addiction, anxiety, ADHD, Post-Concussion Syndrome, and disruptive life events (divorce or loss). Since graduating high school in 1995, I have been actively engaged in personal growth including emotional healing, art therapy, and movement therapies in order to overcome my own Adverse Childhood Experiences (ACE's/childhood traumas). My influences include CBT, DBT, ACT, Motivational Interviewing, Narrative Therapy, SFBT (Solution Focus), Internal Family Systems, Somatic Experiencing, and HeartMath as well as artistic and movement therapy approaches. As a Licensed Mental Health Counselor Associate, I will meet you where you are at with care and empathy to establish a connection and to support your healing process. With a teamwork approach, you and I can work together toward your counseling goals at your own, comfortable pace.
---

Medical Practitioners

---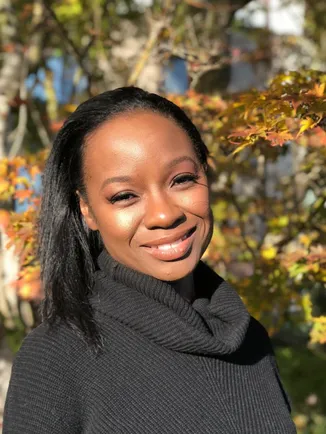 Nadine Smith
PMHNP
I received my Masters of Science in Women's Health from Emory University and a Post Masters Certificate in Psychiatric Mental Healthcare from the University of Maryland School of Nursing. I earned my Bachelor of Science in Nursing from the College of New Rochelle. I am passionate about helping you to achieve optimal functioning in your pursuit to regain emotional and mental well-being. As a board-certified psychiatric nurse practitioner, I provide high-quality mental health care for adolescences and adults. I conduct comprehensive psychiatric evaluations and collaboratively create individualized treatment plans. I give thorough consideration to the biological, psychological, and social factors impacting your mental health. I have over 20 years of combined work experience. I have worked in various mental health care settings, including community mental health clinics, long-term care facilities, and crisis residential treatment centers. I treat all individuals with compassion, respect, and honesty. My treatment approach is solution-focused, and medications are understood to be a part of the treatment and not the entire plan. Brief supportive therapy is incorporated into treatment sessions if needed. I provide medication management for a wide range of mental health issues, including depression, anxiety, bipolar disorder, and ADHD for ages 18 through 65.

---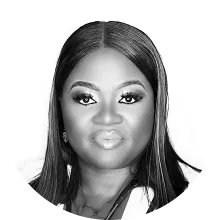 Ola Akinyele
DNP, MSN, FNP-C, PMHNP-BC
When I think about the most fulfilling aspect of my career, I would have to dedicate that title to receiving positive feedback and success stories from my patients. Knowing that my expertise made a positive impact on their life is, by far, the best part of what I do as a mental healthcare provider. Backed by extensive training as a board-certified Nurse Practitioner, Doctor of Nursing Practice, Family Nurse Practitioner, and Psychiatric Nurse Practitioner, it is my lifelong passion to help others achieve mental wellness and stability. Dedicated to assisting my patients in overcoming the most difficult hurdles in life, it is my pleasure to provide brief therapy in the form of motivational interviewing, supportive and problem-solving consultations, and even behavioral therapy. This is in conjunction with the full spectrum of psychotherapeutic services offered through Oasis Behavioral Health Services. In addition, I specialize in treating patients 18+ from all walks of life through psychotherapy services and mental health medication assessment. and management. With 18+ years of experience in the medical field, I have formulated a solid approach to addressing the mental concerns of each patient I treat.
By pinpointing any existing mental, emotional, or behavioral disorders and any co-occurring medical conditions, I am advanced in creating customized plans of action to ensure each patient receives the psychotherapy, coaching, and medications needed to reach maximum mental wellbeing. Committed to ensuring each patient receives the level of support needed to begin feeling like themselves again, I am adamant about providing each patient the differentiated care they deserve. When I am away from the office, I enjoy spending time with my family and even relaxing by reading or exercising. Even when I am not working, I am consistently researching the mental health industry to stay updated on today's best practices. As those in our society who seek mental health assistance often face scrutiny, I consider it my ongoing mission to advocate for mental healthcare and to play a part in reducing that negative stigma. For more information about my expertise as a mental healthcare professional or the services offered here at Oasis Behavioral Health Services, I invite you to contact us at any time!
---
Gianni Giuliani
ARNP
Gianni Giuliani earned his ARNP degree from Gonzaga University graduating in 2016. He works as a psychiatric nurse practitioner prescribing medication and therapy for patients in the mental health community. He has been in private practice for the last two and a half years and enjoys working collaboratively with therapists to help patients meet their goals. He previously earned a nursing degree at Huron Road Hospital School of Nursing. He worked as a psychiatric nurse for 30 years.
Gianni was born and raised in Cleveland Ohio. He is the youngest of four children born in an Italian/American family. His grandfather came to America in (1939?). Gianni holds dual citizenship in Italy and America. Gianni moved to Washington state in 1990. He lived in Ford Washington before moving to Spokane. He currently shares his home with the love of his life, his Labradoodle, Olive.

---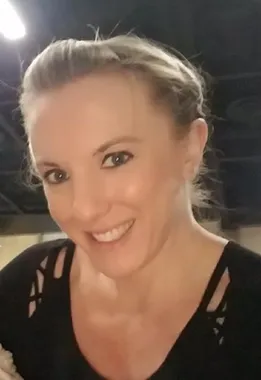 Desiree Burton
Billing Specialist
Desiree is a graduate from Eastern Washington University with a BA in Biology and pre-med. She is the mother of three amazing children and has a long history of working in the medical field as a coding specialist, billing specialist and she worked in toxicology and virology at PAML
Her passion is working with the public and creating a smooth flow of paperwork and managing all the tasks to help the office run smoothly. We are honored that she is with Family Dynamics Counseling to help our therapists and our clients have an enjoyable and trusting experience